For the past seven years, I've worked as an internet marketing advisor for small businesses and independent professionals. For the three years before that, I rocked out my own business, taking it to the number one position in my industry.
If you're doing the math, I started in 1999 – when access to the internet was only by dial-up (dial up was when we stuck a phone cord in a slot and used that connection to get online. Web pages loaded about as fast as it takes a paper fax to come through a machine…)

It was a slow and arduous process to build web pages and send email newsletters.
Today, technology moves at the speed of light.  Hardware is replaced almost daily.  It can be so dizzying to keep up with.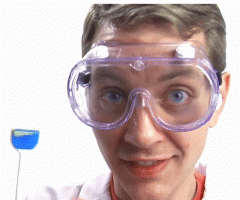 As I've navigated this industry for the past few years, clarifying what's most important to not only my future, but my clients, I've come to realize that it's not about the technology at all.
You may have heard phrases like "the media is dying" and "print advertising is dead", and you may understand that technology has changed media and the world of advertising.
The internet is a platform.  You can do whatever you want on it and with it.  People now understand the power of what this means to them.
There is a difference between using the internet to market your business and using the internet as a platform to bring change to your industry and the world.
All my years of marketing training, advising, speaking, coaching and coaxing
have been to share the insight and inspiration of what is possible and to prompt people to take action on those possibilities.
Internet fame can change your business or organization overnight.
A recent internet campaign for a tongue cleaner was created to capture 8% of the internet market.  At the end of the video below, note where Austin Craig says YouTube (and marketing their product on the internet), "changed the scope of our dreams".  Watch their story:

With the internet fame of Gary Vaynerchuk and how that has impacted his business, the success of the OraBrush campaign, and so many others – it's my dream to inspire you to action.  To tap into what's possible for your business.
If they can do it, why not you?